I love
S

U

M

M

E
R
! I love soaking up the
sunshine
next to the
ocean
. I love catching up on my celebrity gossip. I love summer
nail polish
colors.
But my favorite thing about summer is all the bloggers I love blog like crazy! Which means there are SO many ideas and lessons to get myself refreshed and ready for a new school year.
This summer I finally made myself got to read some books that have been on my to do list for a long time! I teach math for a reason! My want to read list is long because of all the amazing tweeps I follow. I know when there are hashtags and bulletin boards involved it is worth reading!
I started my summer off with
Mindset by Carol Dweck
. I know the book was so 2014 and I am the last one to make the cute bulletin board! But I am glad I did! Much of who you are on a day-to-day basis comes from your mindset. Your mindset is the view you have of your qualities and characteristics – where they come from and whether they can change
.
Dweck gives us two mindsets from her research: fixed and growth. This
article
and infographic say it better than I ever could. Mindset is going to be my thing this school year!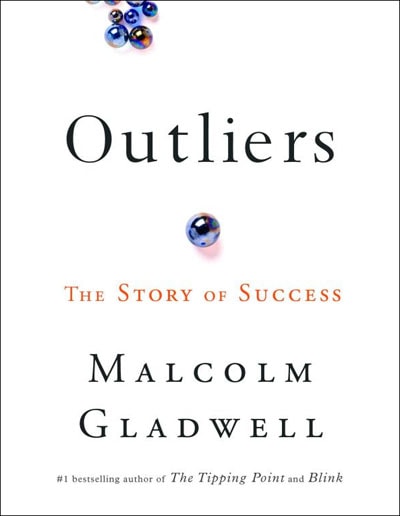 Next up was
Outliers by Malcolm Gladwell
. This one has been on my list since I read
The Tipping Point.
I love the viewpoints Malcolm gives in both.
Outliers
explores reasons why some succeed and others don't. One of the most fascinating points made in this book was how birth dates play into opportunities. Chance and luck, such as when you were born, can influence your opportunities. The book shows how not everyone is given an equal opportunity. As a teacher I know that meaningful work drives mastery. When you feel like there is a purpose to your work, you're more likely to work hard, put in the hours, and become a master. Gladwell says this number is 10,000 hours. That's how long it takes to master something.
W

O
W
! One of my favorite quotes from the book: "Success is a function of persistence and doggedness and the willingness to work hard for 22 minutes to make sense of something that most people would give up on after 30 seconds." I think this is how I approach everything, especially crafts and teaching!
Last and most definitely not least.... my teacher crush, my idol, who I want to be when I grow up....
RON CLARK
! He is one
amazing
person! He finally put a new book out!
Move Your Bus
. In the book he used a bus concept to explain how it's important to get the right people moving in the right way. He has us picture our school as a giant school bus, with holes in the floor so people can power it with their feet, just like the in the Flintstones. Then, he described the four types of teachers: Runners, Joggers, Walkers, Riders. I won't spoil it for you! But I was totally picturing a real person with each description and he was spot on! What kind of teacher are you?!